Increase Text | Decrease Text

---

Interested in a career with Imperial Health Care?

We want individuals to join our team that will ensure our patients and residents receive the best care possible. We look forward to speaking with individuals who are committed to helping others.

*Please be aware that we can only hire those who have a clear and active license in Florida, or are eligible for licensing in Florida, and who are currently eligible to work in the United States.



Solaris HealthCare Imperial
www.solarishealthcare.org
900 Imperial Golf Course Blvd.
Naples, FL 34110
Phone: 239-591-4800
Fax: 239-591-2197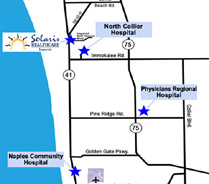 info@imperialhealthcare.com